the caddygirls
The Caddyroamers are actually three passionate Caddycampers: Nadine, Carina and Anna.

We got to know each other on Instagram and within a very short time, when we decided to found the Caddyroamers in March 2019. Since then we organize the annual Caddyroamers Meet Up together, exchange information with our Caddycamper-Community and are happy to have met so many great people.
In the beginning we did not think that we would ever start a small company together, and we are looking forward to everything that is to come!
Anna
Organizer & Explorer
Nadine
Daredevil & Dogmom
Carina
creative head & nature lover
Anna
Organizer & Explorer
Anna is 28 years old, lives in Aachen and works as a consultant in an advertising agency. In addition, she has been running a travel blog for almost six years, on which she reports in detail about her small and large journeys, which she has also been taking with her Caddy Hedwig since 2019. Whether mountains or sea, the main thing is that there is something to discover and nature invites you to adventurous hikes. Anna's interior mainly consists of Euroboxes, but besides the functional aspects, the coziness is not neglected: from the lights and curtains to the pennant chain and kitchen equipment, everything is colorcoded and makes Hedwig a truly cozy home on wheels.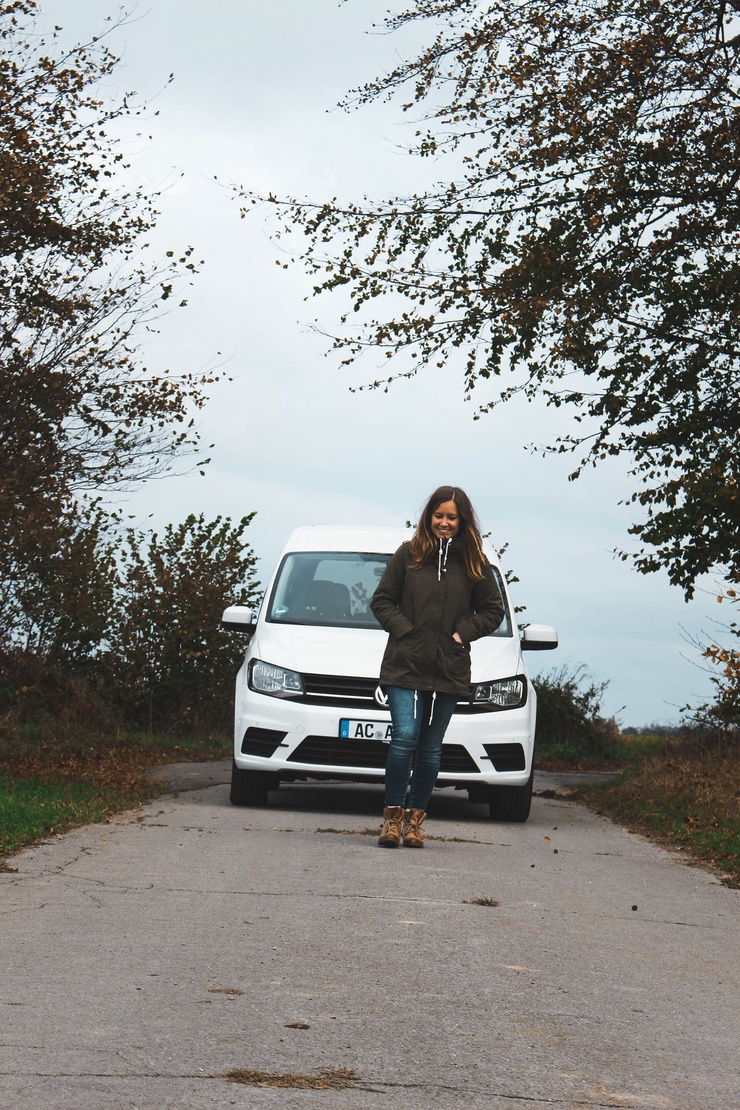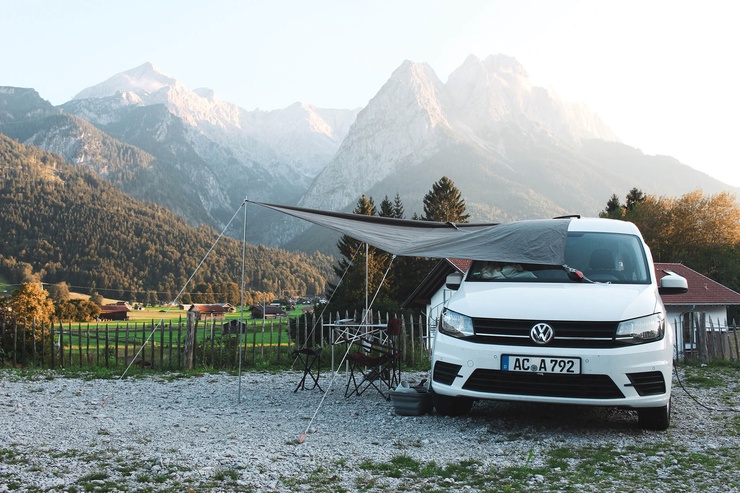 Nadine
Daredevil & Dogmom
Nadine is 31 years old, a police officer and comes from Cologne. She lives there with her two dogs Styx and June, who follow her wherever she goes. She has converted her Caddy Christoph almost all by herself: Her conversion is very well thought out and perfectly suited for travelling with dogs. The highlights: The self-built cupboards in front of the rear windows and of course the beautiful starry sky of which Nadine is especially proud. Nadine loves nature, so she mostly does wildcamping outside of campgrounds and loves hiking with Styx and June. In her spare time she also competes in agility tournaments with them - a dog mom through and through.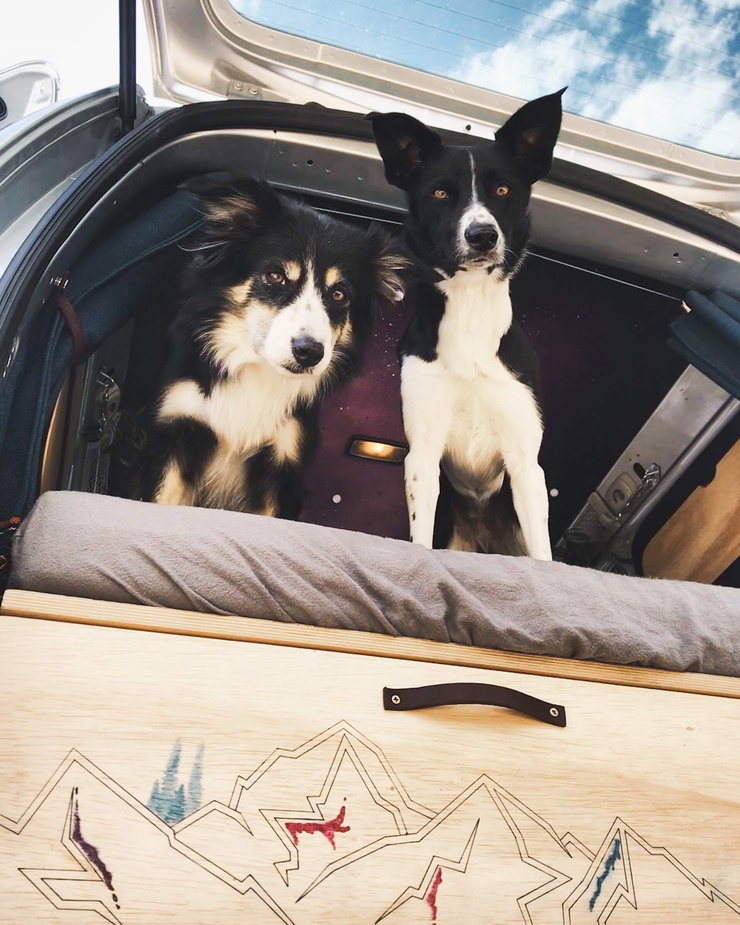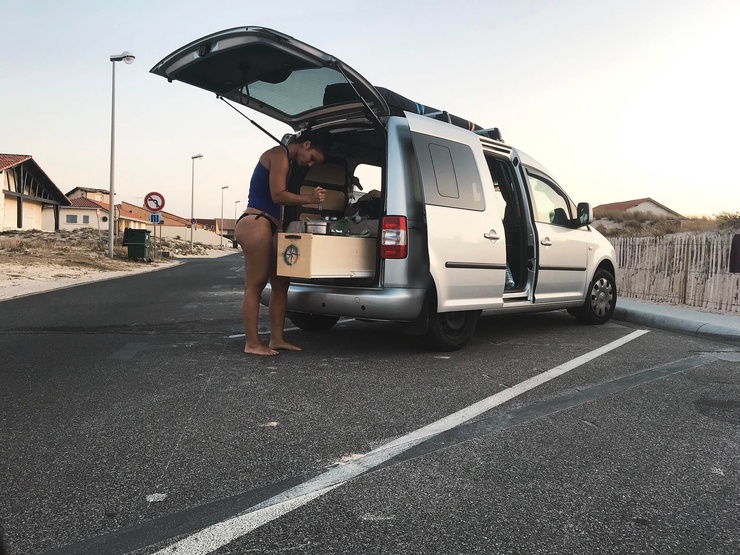 Carina
Creative Head & Nature Lover
Carina is from Stuttgart, is 34 years old and works as a creative director in a small digital agency. We do also benefit from her creative ideas, as she created our logo and this website :) Together with her husband Max, Carina has converted her Caddy Moby very lovingly and decoratively. She even lives out her passion for plants in her Caddy! Particularly stylish: Moby is, in the style of the T1, half covered with a fancy foil, which makes it an absolute eye-catcher. Carina loves to spend her free time in nature with her camera - and most of all, of course, on trips with Moby, Max and her little son Ando.